Four Easy Vodka Drinks
Cocktails with vodka at home
Vodka as a component for a cocktail: features and benefits
Quality vodka is an excellent ingredient for a cocktail. It has no color and smell, has a high strength, it goes well with classic ingredients for complex alcoholic beverages. The bartenders offer a universal cocktail formula: a combination of 1 part of syrup or liquor with 2 parts of sour juice and 7 parts of vodka. Given this ratio, you can make dozens of different cocktails for every taste.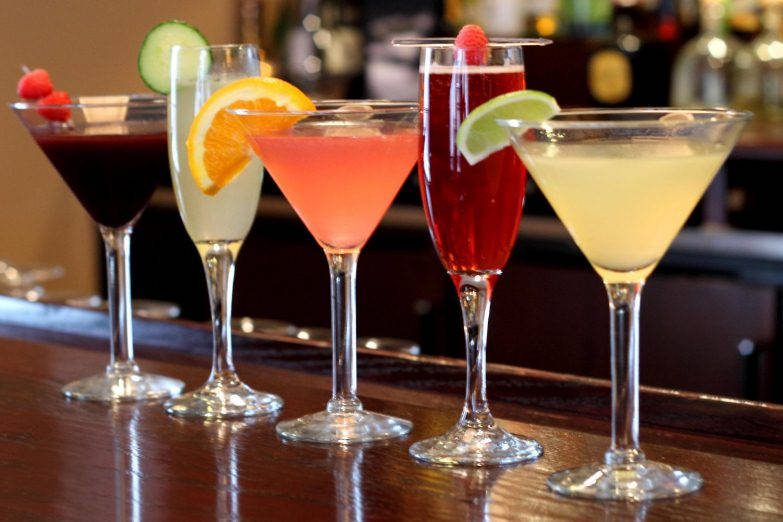 To prepare you need high-quality alcohol. It is advisable to cool it before mixing, this procedure helps to improve the taste of even not too expensive vodka. The proportions of the components can be changed to taste, creating the author's variations of the usual recipes.
Simple and light cocktails with vodka: step by step preparation
The most popular option is the "Screwdriver" blend that combines vodka and orange juice. You can use fresh juice or juice from the package.An important condition is good cooling of the components. The proportions of vodka and juice can be changed to taste. "Screwdriver" is served in old-fashioned glasses with a wide flat bottom or in glasses for whiskey. The finished drink is supplemented with several ice cubes and a straw.
Another popularly favorite cocktail is "Bloody Mary". It is based on vodka and high-quality tomato juice. Tabasco sauce and lemon juice give a piquancy, you can decorate the cocktail with celery greens.
As an aperitif it is worth serving a long drink "Vodka Sprite". Components are quite available - aerated sprite (150 ml), vodka (50 ml) and lime. Fill a tall thin-walled glass with ice cubes, pour in well-cooled vodka and supplement it with a sprite. Mix the cocktail with a bar spoon and decorate the glass with thin slices of lime.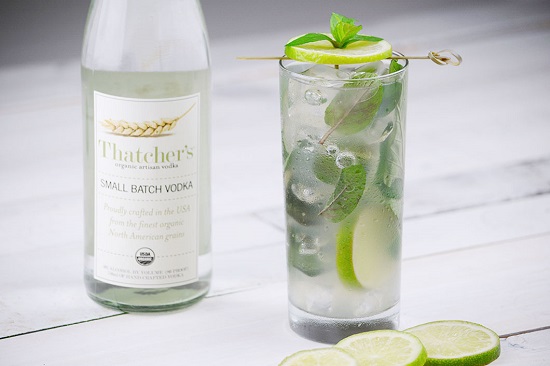 The spectacular Cape Coder long drink is made on the basis of vodka and cranberry juice. The mixture looks spectacular in photos and videos, great for summer parties. Add original flavor nuance will help the replacement of ordinary vodka cranberry. Pour ice into a highball glass, pour 50 ml of vodka with 150 ml of berry juice. Stir, garnish with fresh or candied cranberries.A must-have addition is a straw.
Those who love savory bitter-sweet cocktails will surely enjoy the honey citrus "IQ". Despite the complex taste, it is easy to prepare the drink. In a tall glass filled with ice cubes, pour 50 ml of vodka, 20 ml of honey syrup and 150 ml of freshly squeezed or packaged grapefruit juice. Decorate the glass with thin slices of orange. Sugar rim will be a good decor. Brush the edges of the glass with protein and dip in a saucer with fine sugar.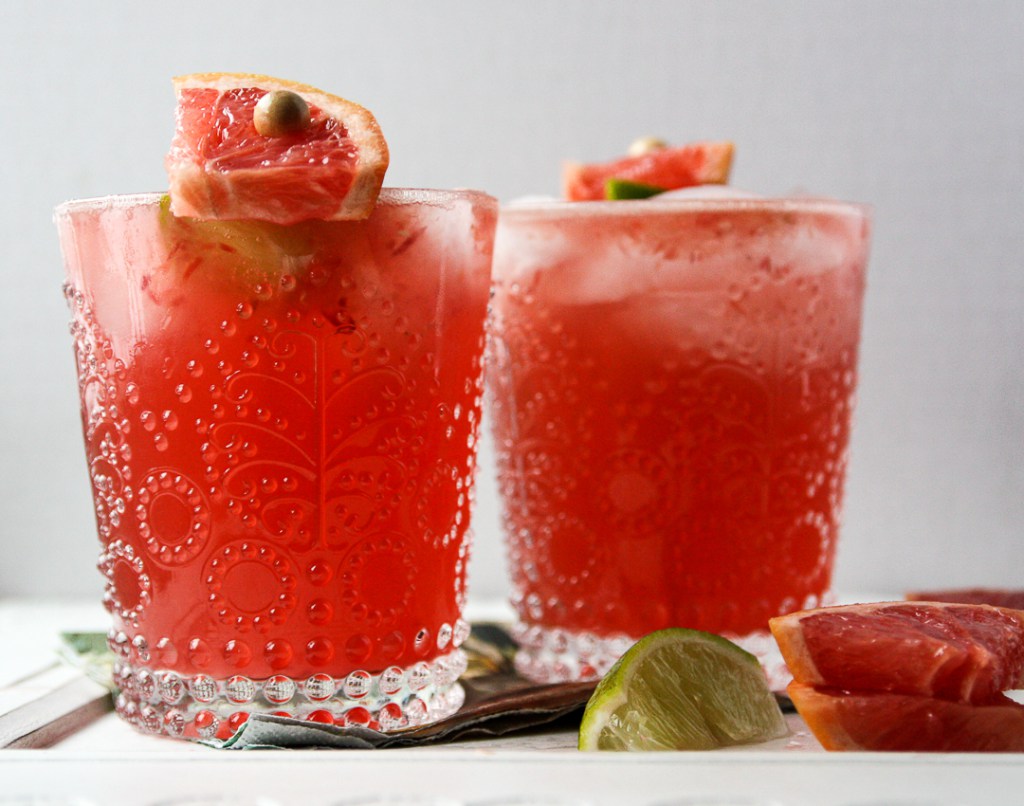 Connoisseurs of simple and strong drinks fit a mixture of vodka and martini. This cocktail belongs to the category of short drinks and is drunk in one gulp, as an aperitif. To prepare the drink you need the skills of a bartender. Ice is poured into the mixing glass and stirred until frost appears on the walls. Melt the melted water, add 75 ml of vodka and 15 ml of dry vermouth. Mix the cocktail with a bar spoon and pour into a well-cooled martini glass. The final touch is a green olive, which must be lowered to the bottom of the glass. There is another option called "Dirty Martini". In this case, not only an olive is added to the glass, but also some extra virgin olive oil.
Sophisticated Cocktails: Phased Mixing
Having mastered simple drinks, it is worth starting to create more refined mixes from several components. The original option for connoisseurs of exotic - a cocktail called "Transsiberian Express." Serve it can be in highballs installed in the holders.
In a tall glass put a thin slice of fresh ginger root, add 2 tsp. sea ​​buckthorn jam and slightly suppress madler. Pour crushed ice, pour in 50 ml of vodka and freshly squeezed orange juice. Stir the mixture with a bar spoon, add more ice if desired. Decorate a glass with a sprig of fresh rosemary and a thin circle of orange.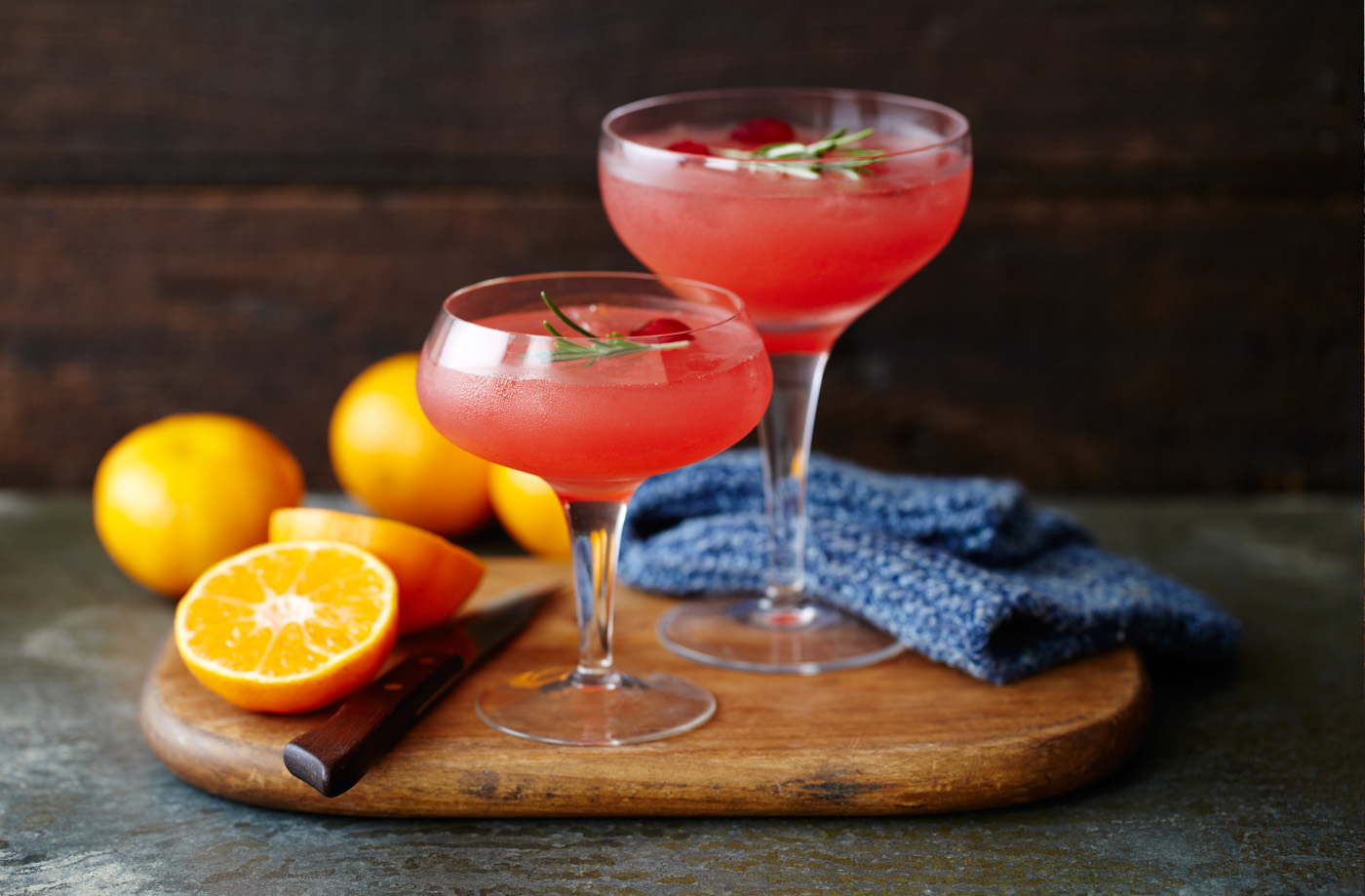 The Black Russian cocktail, which is popular in bars, is quite possible to prepare at home. Vodka is complemented by coffee liqueur, the strength of the drinks is softened with sugar syrup and cream. In a cocktail a lot of calories, it is better to drink it as a digestif.
In an old-fashioned thick-walled glass with ice, mix 50 ml of vodka and 30 ml of coffee liqueur. In a shaker, beat 40 ml of heavy cream with 3 ml of sugar syrup. Pour the alcohol into a chilled glass without ice, add whipped cream. Sprinkle the cocktail with cocoa powder, serve with a straw.If desired, ice can be added to the already prepared cocktail, but professional bartenders assure that it will make the taste less bright.
For special occasions, the New Year or Northern Lights cocktail is suitable. A tasty mixture can quickly lead to intoxication, therefore, it is not recommended to use a cocktail on an empty stomach. In a shaker, mix 50 ml of vodka and freshly squeezed lemon juice from 1 tbsp. l sugar syrup. You can use sugar. Pour the mixture into a tall glass with crushed ice. Pour 100 ml of sweet or semi-sweet champagne, mix with a bar spoon.
Video: 6 Easy Vodka Cocktails & Drinks | Bartending 101
Images: Cocktails with vodka at home
Images: Cocktails with vodka at home