Umbra Kickstarter Game Fully Funded! Stretch Goal Preview
How to Get Fully Funded on Kickstarter
Crowdfunding Must-Haves
Kickstarter is an art — and don't let anyone tell you differently. Execution is everything and the secrets for achieving your goal sum (or doubling it) are within every campaign you've seen pass through your Facebook feed.
Follow these five steps to make sure your Kickstarter is one of the lucky ones.
Craft a Compelling and Honest Story
People love narrative — in films, books, trashy tabloid magazines, and, yes, with their Kickstarters. If there's a clear story arc to how you arrived at this project or the obstacles you've faced, share them. If you're working to save a community cornerstone or address a hole in your industry, be forthcoming.
"Tell your story as honestly and compellingly as you are able," says LeVar Burton, longtime host of the belovedReading Rainbow, who raised more than million on Kickstarter with his business partner, Mark Wolfe. But don't get too creative. "The crowdfunding community tends to have a pretty acute bullshit meter, so an honest, forthright reason for the ask is critically important," Burton says.
Nail a Stellar Logo and/or Video
If you're turning to Kickstarter, chances are your resources are slim. So what should you prioritize? The visuals.
Justin Kazmark, spokesperson for Kickstarter, recommends, above all, "a visually engaging story that outlines clearly what the creator is working to bring to life and inspires others to join them on that journey."
When Jillian Goodman, founder ofMary Review, a general interest magazine, was building her campaign, she chose to focus on a polished video and logo. If you have talented friends, consider hitting them up for (free) help.
"I knew that I wasn't going to have a completed product ready to show people," says Goodman, who exceeded her ,000 goal. "So I tried to do as much as I could to show people that I would be able to deliver on this idea. I am very lucky to have a good friend, Vann Alexandra Daly, who produces crowdfunding campaigns professionally, and she guided me along the way."
Make Sure Your Rewards Are Dazzling and Clear
"Thoughtfully crafted rewards that draw backers in more closely to the creative process" are a must, according to Kazmark. But when you're trying to draw in as many backers as possible, the rewards can get a bit messy.
"Structuring the rewards turned out to be more critical to success than I had imagined," says Burton. Make sure that in addition to having a robust array of goodies, your rewards remain simple.
"My rewards were originally a lot more complicated, until a few friends told me that all of the options were actually confusing," says Goodman. "The more streamlined list of options seems to have worked well."
Goodman ended up offering digital access toMary Review's content, branded tote bags, a copy ofA Room of One's Own(very on brand!) with aMary Reviewbookmark, and an invitation toMary Review's launch party, among others.
Don't Be Afraid to Ask for What You Really Need
Crowdfunding is not the time to be timid. Setting a feasible goal means making a budget for all the resources you need to get your project off the ground — and don't forget to factor in Kickstarter's fees (5 percent if your project is fully funded) as well as credit card processing fees (3-5 percent). Note: If your project doesn't get funded, there are no fees.
Even if what you're eventually looking at is a large number, go for it.
"Reading Rainbowis a very high-profile brand and asking publicly for money was very scary. We set what I thought was a realistic goal — million over the course of the campaign," says Burton. "Honestly, I sort of backed into the number. Again, I was very skittish about asking for money from people. A million dollars was the bottom line that ensured the survival of the company in that moment."
For smaller brands, you can (hopefully) afford to think more about the short term. Your goal should reflect the resources you need just to get your project started. Make sure to investigate what similar Kickstarters in your industry have deemed goals and be prepared to supplement with other fundraising efforts down the line.
"I wanted to be realistic and set a goal that I thought I could reach, knowing that I could continue to raise money beyond that goal via Kickstarter and later on through other means," says Goodman.
After Your Campaign Is Live, Network Like Crazy
Once your swanky page, video, logo, and rewards are all squared away, your work is truly just beginning. Be prepared to tell virtually everyone you know about your project, which means exercising all social media channels and keeping to your regular networking events — if not attending more.
Once you've secured backers, be prepared to talk to them on the regular and create more content for your page.
"Be committed to constant dialog with backers — frequent updates in written and video formats give backers a sense that you are as committed to the endeavor as you would like them to be," Burton says.
Video: Hanga Kickstarter fully funded! Thank you!
How to Get Fully Funded on Kickstarter images
2019 year - How to Get Fully Funded on Kickstarter pictures
How to Get Fully Funded on Kickstarter forecasting photo
How to Get Fully Funded on Kickstarter pictures
How to Get Fully Funded on Kickstarter new photo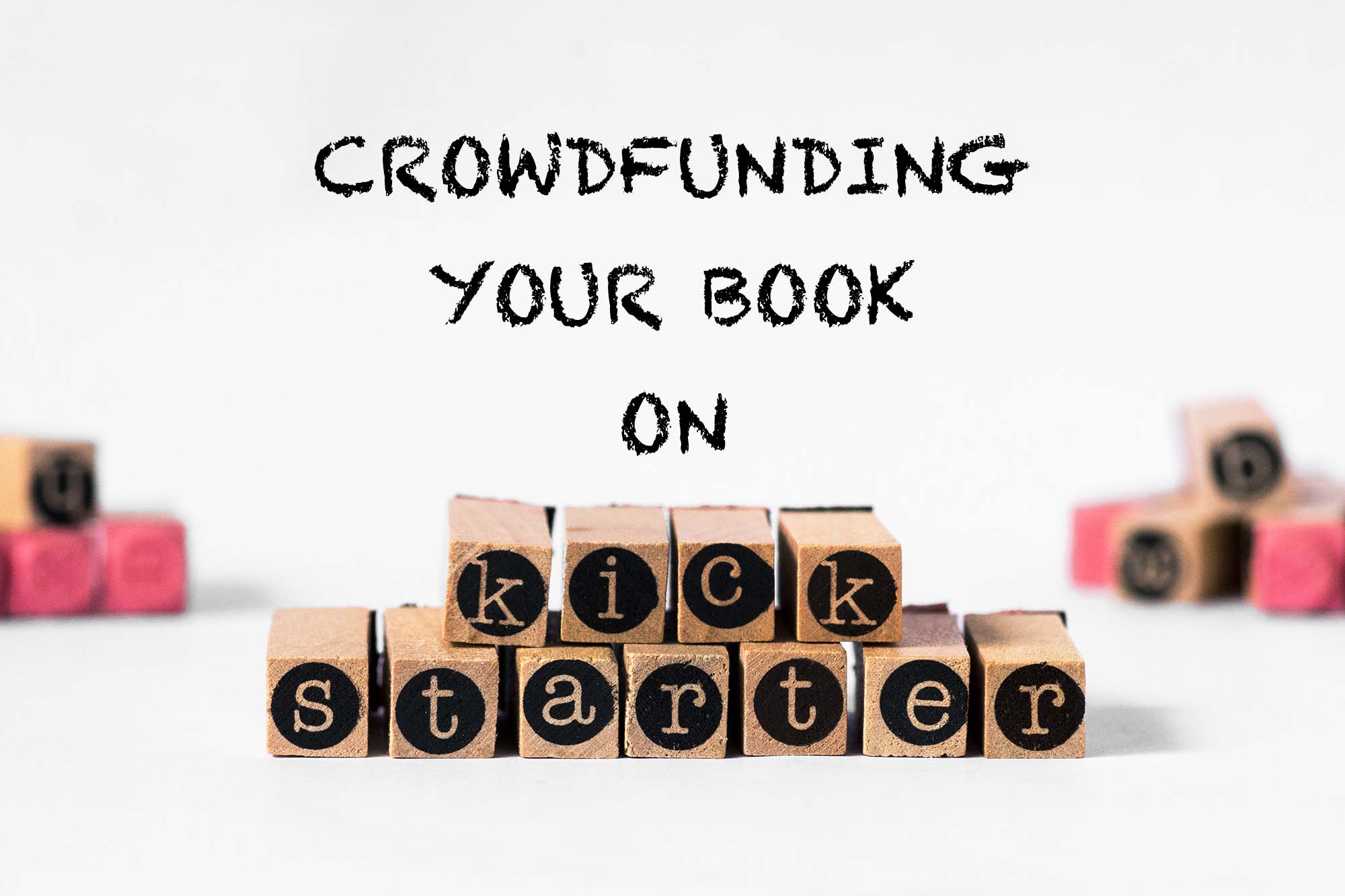 pics How to Get Fully Funded on Kickstarter
Watch How to Get Fully Funded on Kickstarter video
Communication on this topic: How to Get Fully Funded on Kickstarter, how-to-get-fully-funded-on-kickstarter/ , how-to-get-fully-funded-on-kickstarter/
Related News
Best natural home remedies for dehydration hypohydration
3 health tips to improve your health if you work in an office
Sorry, Your Pump-up Playlist Isn't Improving Your Performance
How to Get Bigger Legs
How to Learn Electronics
How to Legally Dispute Internet Transactions
How Fit Mom-to-be Emily Skye is Embracing Her Bodys Pregnancy Changes
The Unofficial Ground Rules of Having a Friend withBenefits
How to Teach Young Children About Cows
How to Find an Art Conservator
Endometriosis: A guide to symptoms, diagnosis, treatment and more
How to Blow a Conch Shell
VIDEO: Dr
The Paleo Diet and Natural Living Made Me Sicker
Date: 07.12.2018, 03:12 / Views: 41591
---