Biosimilars (remicade,humira,enbrel)
Remicade
What Is Remicade (Infliximab)?
Remicade is the brand name for infliximab, an injectable prescription drug that's used to treat rheumatoid arthritis, Crohn's disease, ulcerative colitis, ankylosing spondylitis (a type of spinal arthritis), psoriatic arthritis, and the red, scaly skin patches of plaque psoriasis.
Usually prescribed when other medicines or treatments have failed, Remicade belongs to a class of drugs called tumor necrosis factor inhibitors (TNFs), which work by suppressing the action of a protein called TNF, which has been tied to inflammation.
Doctors also prescribe Remicade "off label" to treat Takayasu disease, a rare disorder that causes inflammation of large arteries.
The FDA first approved Remicade for adult Crohn's disease in 1998, and extended approvals to other immune system diseases, including rheumatoid arthritis in 2004, ulcerative colitis in 2005, pediatric Crohn's in 2006, and pediatric ulcerative colitis in 2011.
Manufactured and sold by Johnson & Johnson subsidiary Janssen Biotech, Remicade, like all biologics - which are made from living material - cannot be easily copied, and so there are no generic versions of the drug.
The FDA is still working out its plan for regulating and approving biologic knockoffs, or "biosimilars," which, while not exact replicas of the brand name drugs, have the same active ingredients and show the same clinical effectiveness.
Two biosimilars for Remicade have been approved by the European Union: Remsima, from South Korea's Celltrion, and Inflectra, from U.S.-based Hospira. Remicade is given through a needle placed in a vein, and can only be administered by a health care professional. The needle needs to remain in place for about two hours. Since Remicade can raise the risk of infections, patients must take steps to avoid illness and injury.
Remicade (Infliximab) Warnings
The Food and Drug Administration (FDA) has issued a black-box warning for Remicade because of the risk of serious, sometimes fatal, infections, such as tuberculosis (TB), bacterial sepsis, invasive fungal infection, Listeria, and Legionnaire's disease in patients receiving the drug.
There are also reports of lymphoma and other cancers in children and adolescents taking TNFs, including Remicade, for Crohn's disease and ulcerative colitis.
Before starting the treatment, let your doctor know if you have ever had TB, or been exposed to it. All patients should be evaluated for tuberculosis risk factors and be tested for latent tuberculosis infection (with a tuberculin skin test or blood-based interferon-gamma release assay) prior to starting Remicade.Also let your doctor know if you ever lived in a region (such as Ohio or the Mississippi River Valleys) where certain fungal infections are common, have recurring infections, diabetes, an immune system disorder, any type of cancer, any heart condition, hepatitis B, multiple sclerosis, or Guillain-Barre syndrome.
Mention any allergies, too, and any vaccines you're planning to have, as adults and children on Remicade should not receive live vaccines.
During its years on the market, Remicade has had its share controversy amid a growing list of black-box warnings. In 2013, the FDA updated the label for Remicade and adalimumab (Humira), another TNF blocker, to include a warning for skin cancer, noting that it tended to develop in children and young adults.
The manufacturer has also spent time in court, defending itself against claims that it failed to adequately warn patients about some of Remicade's potential side effects. In 2006, a Texas jury awarded .4 million to a woman taking Remicade for Crohn's disease - she claimed the drug company failed to adequately warn about the "lupus-like syndrome" she experienced while on the drug.
Pregnancy and Remicade (Infliximab)
Remicade is in the FDA's Pregnancy Category B, meaning that there is no evidence of risk to a woman's fetus if she takes Remicade during pregnancy.
Nonetheless, you should always tell your doctor if you are pregnant, plan to become pregnant, are breastfeeding, or used Remicade while pregnant.
Remicade Side Effects
Common Side Effects of Remicade (Infliximab):
Stomach and chest pain
Chills
Cough, runny nose, sneezing
Respiratory infections, such as sinus infections and sore throat
Dizziness or fainting
Fatigue or weakness
Difficulty breathing (shortness of breath)
Tightness in the chest
Fever
Flushed face
Headache
Hives
Muscle pain
Nausea
Low blood pressure or high blood pressure
Rash or itching
Call your doctor right away at any sign of infection, including flu-like symptoms (cough and sore throat, chills, runny nose, headaches, fatigue, nausea), or any open cuts or sores on your body, or raw red or painful skin.
Serious Side Effects of Remicade (Infliximab):
Tuberculosis (TB)
Viral, fungal, and bacterial infections that can prove fatal
Liver injury
Blood problems
Nervous system problems
Allergic reactions
Lupus-like syndrome
New or worsening of psoriasis
Heart failure
Increased risk for certain types of cancer: lymphoma, hepatosplenic T-cell lymphoma ( a rare and usually fatal cancer of the white blood cells), certain types of skin cancer
People 65 years and older are more vulnerable to serious and potentially fatal viral, fungal, and bacterial infections, including TB, while taking Remicade.
Children who received Remicade in studies for Crohn's disease were more prone to anemia, leukopenia (low white blood cell count), flushing, viral and bacterial infections, neutropenia (reduction in white blood cells that specifically fight infection), bone breaks, and allergic reactions of the respiratory tract than adults with Crohn's who took Remicade.
Children taking Remicade for ulcerative colitis were also found to be more vulnerable to infection than their adult counterparts.
Among the patients taking Remicade along with other TNF blockers for Crohn's disease or ulcerative colitis, most of the patients who developed hepatosphlenic T-cell lymphoma were adolescent or young adult males.
Those who have been using Remicade for a long time, especially those whose disease is very active, may be more likely to develop lymphoma.
Patients who have chronic obstructive pulmonary disease (COPD), a type of lung cancer, or those who have had phototherapy treatment, may have an increased risk of getting cancer while on Remicade.
Remicade Interactions
When you are taking Remicade, be sure to let your doctor know if you are taking any of the following medicines:
Remicade should not be taken together with these medications, as doing so can increase the risk of infection.
You need to tell your doctor about all the medicines you take - prescription and nonprescription, vitamins, illegal and recreational drugs, and herbal and dietary supplements - and especially if you were on another biologic to treat the same conditions as Remicade.
Remicade Dosage
Note that Remicade is dosed in milligrams (mg) per kilogram (kg) of the patient's body weight.
Remicade comes in 100 mg vials and is given intravenously by a medical professional. The recommended dosage is generally 5 mg/kg at 0, two, and six weeks, followed by a maintenance regimen of 5 mg/kg every eight weeks after that.
Rheumatoid arthritis: The recommended dosage is 3 mg/kg, used in combination with methotrexate, a cancer drug that in lower does is an anti-rheumatic drug. Some patients benefit by increasing the dose to 10 mg/kg.
Crohn's disease: Some adult patients may benefit from increasing the regimen dosage to 10 mg/kg.
Ankylosing spondylitis: The maintenance regimen is treatment every six weeks, not every eight weeks.
Video: MY LIFE WITH UC | My Remicade infusions
Remicade images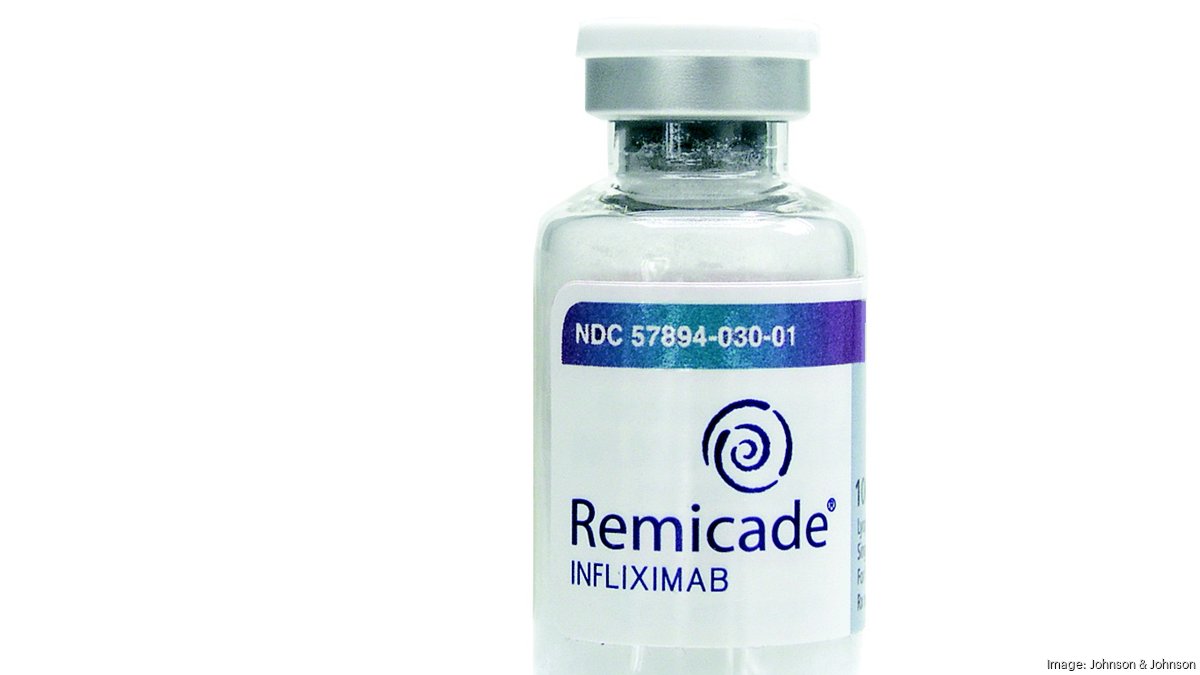 2019 year - Remicade pictures
Remicade recommend photo
Remicade photo
Remicade new images
pics Remicade
Watch Remicade video
Discussion on this topic: Remicade, remicade/ , remicade/
Related News
Winter Fruits: 9 Citrus Recipes to Enjoy When Its Cold
How to Practice Piano
Wedding Dresses We Love That Cost Under 1,500 – Part 1
How to Major in Photography
60 Most Delightful Short Wavy Hairstyles
Beauty Buzz: Bath Body Works is the Hand Sanitizer Sponsor of NYFW, Miley Cyrus' Short Hair Here to Stay,More
Are You in a Codependent Relationship
Your December 2019 horoscope
Mushroom and Steak Fajita Sandwiches
Kids Can Make You Happier
How to Become a Business Process Analyst
DIY All-Purpose Oil for Pets
Garrison 19 0.9 cu.ft. Countertop Microwave 2493140
Date: 30.11.2018, 18:24 / Views: 41463
---