Should I incorporate as an LLC, S-, or C-corp? | WSGR Startup Basics
Should I Choose an LLC, a C-Corp, or an S-Corp?
There are three major kinds of entities that you will likely be choosing from for your business: a Limited Liability Company (LLC), a C-Corporation (C-Corp) or an S-Corporation (S-Corp). As with anything, there are pros and cons to each. We break it down below.
C-Corp
LLC
An LLC is a great choice for many small business owners. Here's why: It protects the business owners from the liabilities and debts just like a C-Corp, but also provides many tax benefits. Like what? Well, you avoid double taxation, for one, and your net revenue is only taxed once on your individual income tax level.
An LLC also allows your business to grow and allows you to add additional members to your company as needed. You can also use different classes of ownership, (also called membership in an LLC), so you are able to have non-voting or non-managing members of your LLC. This allows you to build equity as you build your company.
A state classification, an LLC will usually act as a barrier between your personal and business assets should an issue arise. Worth noting: You must have a bank account set up for your business for this to happen and cannot combine your business and personal funds. And let's face it: that isn't a good idea, anyway.
One potential downside of an LLC: Not all liabilities and debts actually belong to the LLC. Many young businesses get credit or loans by providing a personal guarantee for that debt. So, if you're a small business owner and provide your Social Security number or personal information to get financing, you will be personally liable for that debt, even if your LLC can't pay it back.
Other downsides of an LLC are that if you plan to raise money or get investors, you will likely have to convert your LLC to a C-Corp. Overall, an LLC is probably the easiest business entity to set up, manage, and maintain.
S-Corp
Another option to choose from when forming your business, an S-Corp is essentially a tax election that arises when a business elects to be taxed under Subchapter S or Chapter 1 of the IRS code. Before electing for an S-Corp status with the IRS, you have to first have another entity for your company, called the "underlying entity." In other words: You have to start off as either a sole proprietor or a partnership, an LLC or a traditional C-Corp. Then, you can make the leap to the S-Corp.
You might select an S-Corp because it provides many of the same tax benefits of an LLC, plus more. An S-Corp can save a business owner a significant amount of money in self-employment taxes, while with an LLC, all revenue is subject to self-employment taxes.
While each entity has its pros and cons, be sure to do your research and consult a CPA before making your final determination.
Additional Requirements for S-Corps
Worth noting: maintaining an S-Corp does take some extra work. There are several requirements one must fulfill in order to have an S-Corp status.
If you don't maintain these corporate formalities, it can result in a whole host of tax ramifications, some of which are significant. They include double taxation, possible back taxes, and penalties, even being barred from using an S-Corp distinction for five years.
What many business owners don't realize about S-Corps is that you will only really see significant financial benefits if you're revenue is high enough – usually in the upper six figures. Be sure to talk to your CPA before opting for this designation.
So What's The Best Option?
Even though an LLC is not the ideal entity to use when fundraising, for many business owners, its advantages outweigh other options. For example, in an LLC business debt generally increases the membership tax basis, which means that members can deduct more business losses on their individual tax returns.
Additionally, the higher the investor or member's basis, the less capital gains are possible, which translates into less tax when they sell their interest or sell the business.
So while an S-Corp provides lower self-employment taxes for its members, its inability to utilize business debts and losses may offset the benefit of a reduced self-employment tax. Plus, once you factor in its other limitations, it becomes clear that an S-Corp is only ideal or a small sector of business.
A good rule of thumb? When in doubt, an LLC is a good choice.
Video: Sole Proprietor, LLC, or Corporation? - All Up In Yo' Business
Should I Choose an LLC, a C-Corp, or an S-Corp images
2019 year - Should I Choose an LLC, a C-Corp, or an S-Corp pictures
Should I Choose an LLC, a C-Corp, or an S-Corp forecast photo
Should I Choose an LLC, a C-Corp, or an S-Corp images
Should I Choose an LLC, a C-Corp, or an S-Corp new picture
pics Should I Choose an LLC, a C-Corp, or an S-Corp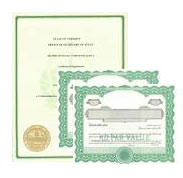 Watch Should I Choose an LLC, a C-Corp, or an S-Corp video
Communication on this topic: Should I Choose an LLC, a C-Corp, , should-i-choose-an-llc-a-c-corp/ , should-i-choose-an-llc-a-c-corp/
Related News
Prednicarbate Topical Reviews
How to Avoid Dreams While Sleeping
Chocolate Torte
5 BEAUTIFUL BRIDAL HAIR ACCESSORIES
Natalie Portman designs vegan shoe line
Candace Cameron Bure's Weight Loss Diet And Exercise Plan
Metipranolol Ophthalmic Reviews
Mamas A Rolling Stone
How to Make Dip Dyed Tumblers
How to Avoid Over-Exfoliating YourSkin
Date: 05.12.2018, 13:09 / Views: 94484
---